Stacia
As much as I hate it, I won't be in my twenties forever. *gasp* I know, I know. But never fear, I decided long ago that I wanted to make a bucket list, but rather than a regular bucket list, I wanted it to be a thirty before thirty bucket list. I know that if I made a "real" bucket list, I would just put those things off and then, I'd never do them. I haven't shared this list on here, so I thought I'd do that today.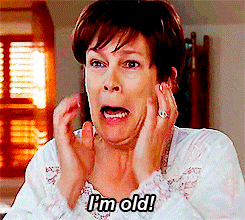 Rules for the List
I wanted these to be things I could accomplish on my own and things that did not require someone else to do them. For example - "get married" couldn't be on there, because, well, that's not just a me thing. Some of them are pretty simple, and some of them are a bit more involved. There isn't really a right or wrong thing to go on the list, so I thought I'd just start making it and see where it took me.
The. List.
Get an MBA

See the Ocean

Run a Half Marathon

Become a Gold Member at Starbucks

Visit 30 States

Return to Europe

Go to the Kentucky Derby

Enter a baking contest - with an original recipe

Go through baseball umpire training

Read the Harry Potter series

Run a sub 30 5k

Get my nose pierced

Take a road trip

Take a train trip

Visit Alaska
As you can see, the list stops at 15 items. I've crossed off quite a few of these things, and I'll write about some of the experiences here, so stay tuned. In the mean time, if you have any suggestions of things to add to the list, let me know - @somethingliketwenty on Instagram.